Description
Sky Q Mini Box For multi-room.
This new mini box features a stylish high gloss black finish. It is the smallest in the latest range of Sky receivers measuring . This will only work as part of a Sky Q subscription. Please only order this as part of the Sky Q package. Great addition for viewing in another room as part of Sky multi screen. The UHD 4K sky package is an extra £12 per month but you can access the content in up to 4 rooms for the £12  per month meaning that you would receive cheaper subscriptions than if you had Sky + HD boxes with multi-room.
How Do I set up My new Sky Q Mini box
Your  Mini box needs the following to work…
A connection to an active Sky Q box that can be ordered on our website HERE , internet connection through our VPN Router and  subscription.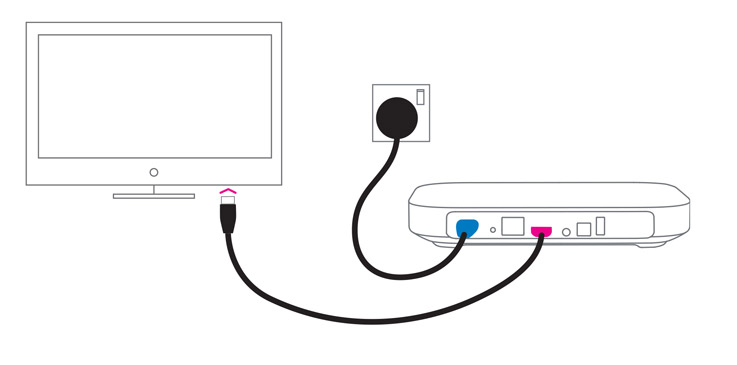 -Plug the pink end of the HDMI cable into the pink port of your Mini box, then connect the black end into your television.
-Next, plug the power cable into the blue port of your Mini box and plug the other end into the mains and switch on.
-On your Sky Q remote and press the Home button.
-Simply follow the on screen messages to connect your Mini box to your Sky Q box.
Once connected, update the software:
Press Home on your Sky Q remote, select Settings, then select System Info.
Select Software Version, then select Setup and follow the on screen instructions.