Description
Premium VPN Router Annual subscription and Super Fast VPN service. Comes with Free VPN router.
Works With Netflix and BBC abroad!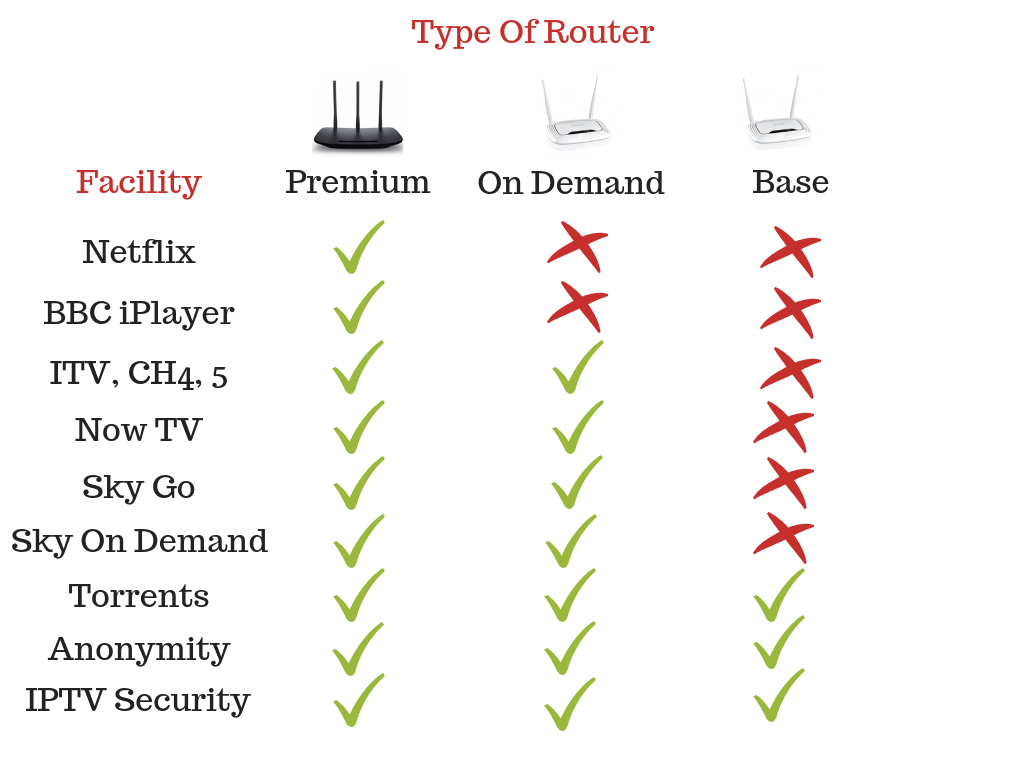 This offers the same facilities as our Standard Virtual Private Network router but so much more…
Sleek design, compact and portable. This differs to our conventional VPN router in that it has 4 WiFi aerials for a stronger WiFi strength.
450Mbps wireless speed ideal for interruption sensitive applications like HD video streaming. Receive the very best in UK online content wherever you are in the World. Connect the Premium VPN router to your Sky + HD box or Sky Q system and you can open up a world of downloadable and on demand content.
Premium VPN Router Annual. This is great for all of the following solutions;
Streaming in HD including Sky TV and Netflix.
Stronger WiFi for larger homes or buildings with stone walls
Faster Streaming
Premium VPN service
Bypasses all firewalls
Works better in areas with poor internet speeds
Works great in France with Orange.fr routers and all Asian routers.
If you are looking for UK services, Apps and access to websites which are usually blocked outside of Britain then our VPN router would allow access on any device in your home. This is a 100% secure way to access geo-blocked sites. Sky On Demand, Now TV, Sky Go, BBC iPlayer, ITV Hub, Channel 4 OD, 5 Player, Netflix and more…
Take a look at our dedicated VPN page for further information on VPN routers and services.
Worldwide VPN
We also are able to configure the VPN router with any IP from any country. We currently have customer's enjoying our service using the following VPN IP's :
British VPN
USA VPN
Canadian VPN
Dutch VPN
French VPN
South African VPN
Chinese VPN
Japanese VPN
Our Virtual Private Network servers are fully managed with a 7 day a week service.
Includes the following;
TL-WR940N
Power supply unit
Ethernet Cable for hardwired connection to the internet
Quick Installation Guide from Skycards.eu