Description
Sky Go monthly subscription and VPN service (12 MONTH CONTRACT)
View Sky TV on up to 2 mobile devices.
Over 40 channels and many apps anywhere in the World, wherever you are on the go.  We will send you log in details to view Sky on the Go abroad without a contract.  View anywhere in the World with The best in British TV. Includes our very own free, super fast, secure Skycards.eu VPN software.
What devices can I view on?
You can view on up to two devices including iPad, iPhone, Mac, Tablet, Android devices and phones, Laptop, PC.
What channels are available through Sky Go?
There are over 40 UK live channels available as well as live BBC, ITV, Channel 4 and 5 through their respective iPlayers. There are also hundreds of Movies on demand, box sets and lots of catch up content.
Sky One
Sky Atlantic
Fox
Living
MTV
Nat Geo
Discovery
Sky News
12 Sky Cinema Movie channels
5 Sky Sports channels
Sky Sports F1
and more….
If you are looking for a variety of different packages on the service with different prices then our sister website VPNSandMore can offer this HERE. Subscribe to the Family, Sports, Movies or Full package from £11.99 per month.
Which countries can I view in? 
Included free of charge is our very own VPN service. This is a software we send with your log in details which will allow you to view anywhere in the World!
We currently have customers enjoying using the service in the following countries; Canada, USA, Mexico, Jamaica, Dominican Republic, Brazil, Spain, France, Netherlands, Norway, Sweden, Finland, Austria, Switzerland, Cape Verde, Greece, Ivory Coast, Angola, Sudan, Kenya, Seychelles, Mauritius, Australia, Malaysia, Thailand, Japan, South Korea, China and Hong Kong.
How do I set this up?
Once you have placed your order we will send you log in details, a set of instructions and a link through email to get your Premium British entertainment up and running. You will receive the email activation details within 24 hours of placing your order.
ADD BT SPORTS AS WELL FOR HERE.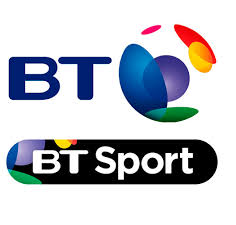 For any further information you can contact us Here.