A mount watering year of football awaits
In less than two weeks time, the Premier League kicks off once again for a brand new season of football, with 20 teams from up and down the country fighting for titles, European qualifying places and for some, sheer survival.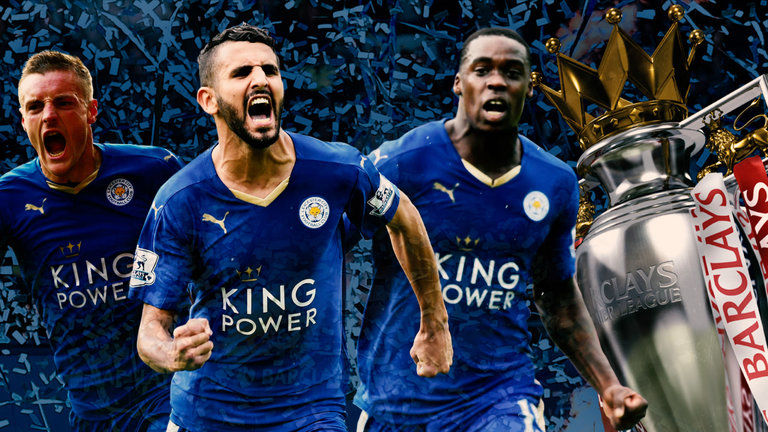 With the previous 2015-16 season leaving us as one of the most memorable in recent times, can the new season live up to the same expectations where we saw the bookie's relegation certs Leicester stun the football world by winning the title, where reigning champions Chelsea dramatically fell from grace or where Manchester United misfire and Manchester City stutter to find form? It may never happen again. However, with a close season that has seen some very high profile managerial changes take place and the transfer market bringing in some notable names to our shores, it could certainly be the most competitive and intriguing for many years.
Manchester derbies just got very interesting!
Who could have predicted that Manchester United would turn to the managerial services of once maligned José Mourinho after parting ways with Louis van Gaal, the day after lifting the FA Cup? In past years, the thought of the Red Devils playing football anything other than the United way was unthinkable yet, desperate times bring desperate measures and with that, The Special One got the job he always coveted.
On the other side of Manchester, the worst kept secret in football was finally confirmed back in the spring that highly rated Barcelona legend Pep Guardiola was to take over the helm at City in place of the departing Argentine Manuel Pellegrini.
Anyone who knows a little about football history will understand the implications of these two respective appointments. Ever since Guardiola was chosen over Mourinho as Barcelona's manager in 2008, the two have clashed on and off the field and the feud is ongoing.
Both men are born winners and having had success at some of Europe's biggest clubs in Spain, Italy and Germany, the only place left to continue that battle of wills was on British soil in the Premier League. Down the years, both managers have had their triumphs over each other. Mourinho had the first laugh as his Inter Milan side beat Barcelona in the 2010 Champions League final, which was then backed up by another win for José as his Real Madrid side defeated Barca in the Copa del Rey final.
However undeterred, Guardiola's Barca got revenge in the Champions League the following year as they beat Mourinho's Real in 2011 to win the cup.
Both men then moved on, with Pep going to Germany to take the reins at Bayern whilst José returned to his spiritual home for a second stint at Chelsea. That didn't stop the rivalry however, with both team meeting in the Super Cup shortly after, with Guardiola's Munich team coming out as victors.
With the current aggregate score standing at 3 wins each, it seems there's still plenty to play for. And with them now both managing in Europe's top league competition at the two biggest clubs, the upcoming season could be nothing short of spectacular. However, with all eyes on these two, can another team spring a surprise like Leicester and win the league instead?
As Mourinho correctly pointed out in a recent response to his rivalry with Guardiola: "If I focus on him and he on me, someone else is going to win it."
Time will tell if that very situation occurs.
The Other One's to Watch!
Let's not forget that there are a number of other teams who are genuine league title contenders and could easily upset the status quo.
Although having lost midfield rock N'Golo Kante to Chelsea, defending Champions Leicester have managed to maintain the services of striker Jamie Vardy and to date, held off increasing interest in showman Riyad Mahrez. With these key scorers still at the club, the Foxes may still have a few more surprises up their sleeves, despite being tipped to struggle with European football commitments this year.
Chelsea have enlisted the managerial services of Antonio Conte, who impressed with his Italian national side at Euro 2016. They'll surely be a stronger and more resilient force this year. With a blend of experience and new faces coming in, they'll end up in the top places for sure.
Arsenal despite their lack of signings year after year, still seem to find a way to finish in the top four, with Wenger rumoured to be departing the Gunners at the end of this season. He'll want to finish his long standing time at the club on a high and go for a trophy as a parting gift.
North London rivals Spurs on the other hand, have been busy in the transfer market. Already signed are striker Vincent Janssen and midfielder Victor Wanyama with strong rumours of other names to come. After an impressive season of defensive solidity and the league's top scorer in Harry Kane, Tottenham Hotspur could be one of this season's dark horses.
And finally back on Merseyside, Liverpool led by highly rated Jurgen Klopp and Everton with fresh impetus under the guidance of incoming manager Ronald Koeman, could also have a big say in how this season pans out.
Are you ready for the big kick off?
The new Premier League season gets under way on Saturday August 13, 2016 with the first live matches to be broadcast being newly promoted Hull hosting reigning champions Leicester City on Sky and the evening kick-off on BT Sport being Manchester City vs Sunderland.
And don't forget too, there's the Community Shield next weekend on Sunday August 7, as Champions Leicester play FA Cup winners Manchester United at Wembley Stadium. So are you ready to watch the new season unfold?
If not, contact our sales team today to get your system ordered in time for the first kick of a ball!