From time to time, you might experience issues with your Sky viewing card and may see an onscreen message reading "There is a problem with your viewing card. Ensure your Sky viewing card is correctly inserted". If you're seeing this message, here's how to resolve the problem.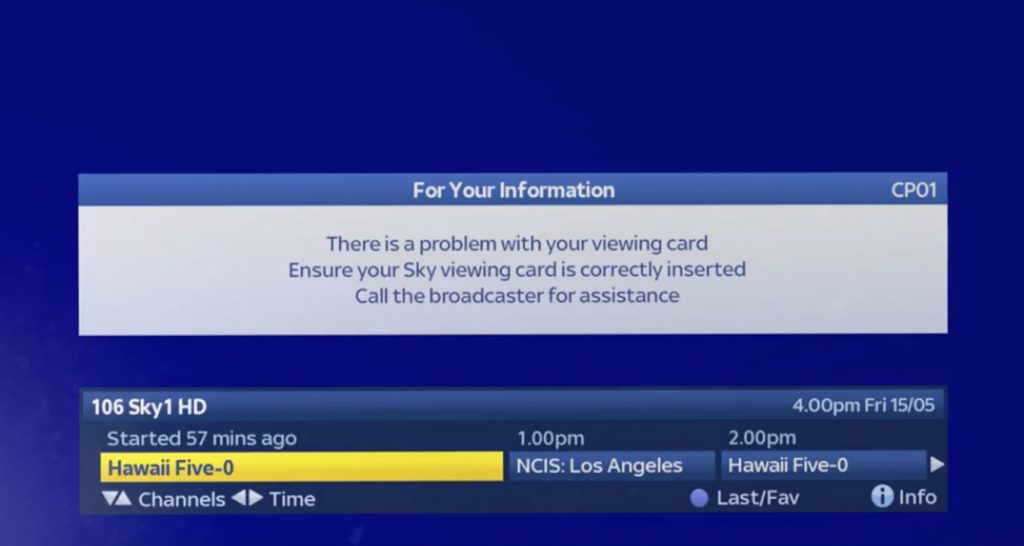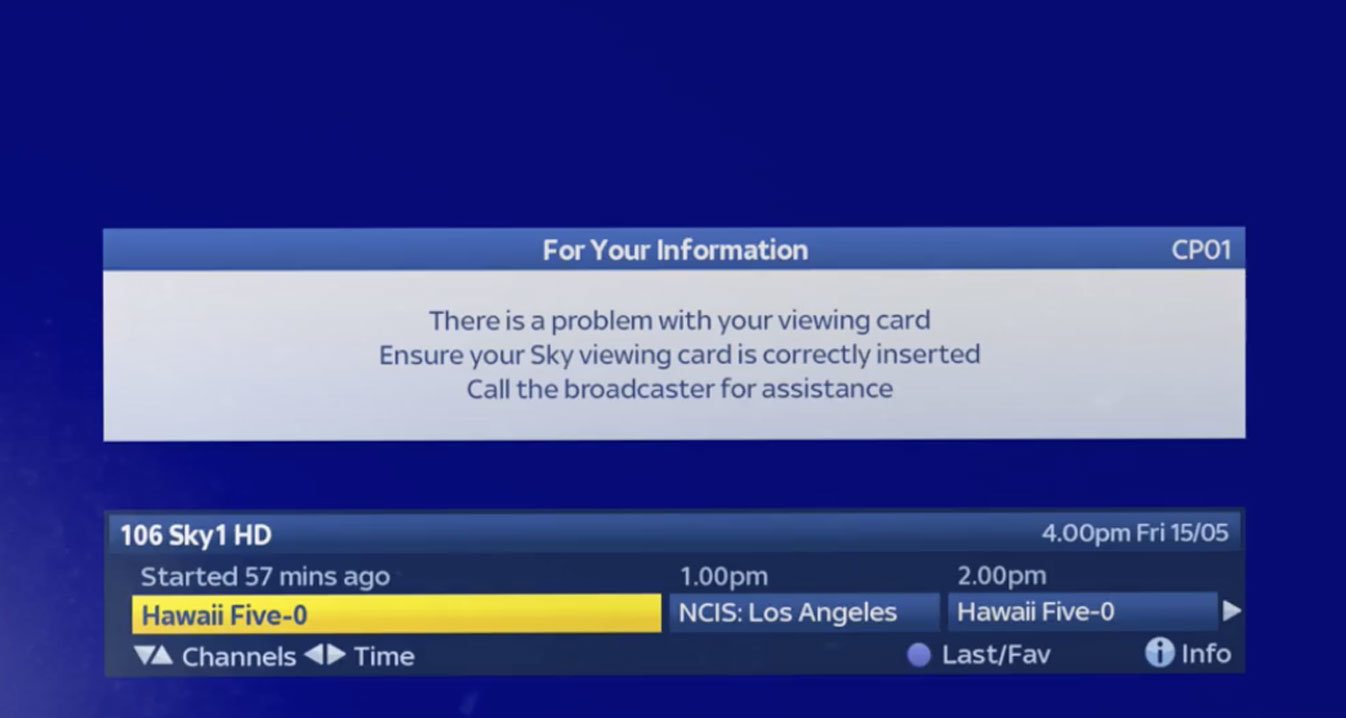 Switch Off the Box
Firstly, you'll need to power down your Sky digibox by pressing the "Standby" button on your remote control and then, fully switch off the Sky box at the mains power source.
Check the Card
Once you're satisfied the box is completely switched off and no power light is visible on the front panel, locate and remove your Sky viewing card from the slot at the front of your Sky digibox.
Now, check the card over for any obvious signs of damage, especially on or around the copper chip. Deep scratches or even scorching or heat burns will prevent the card from working correctly so if this is the case, you may need a replacement.
If the card appears fine, you may want to give it a light clean with a lint free cloth just to ensure the contacts are free of dust or dirt. Do not use any chemicals or liquid cleaners to clean the card.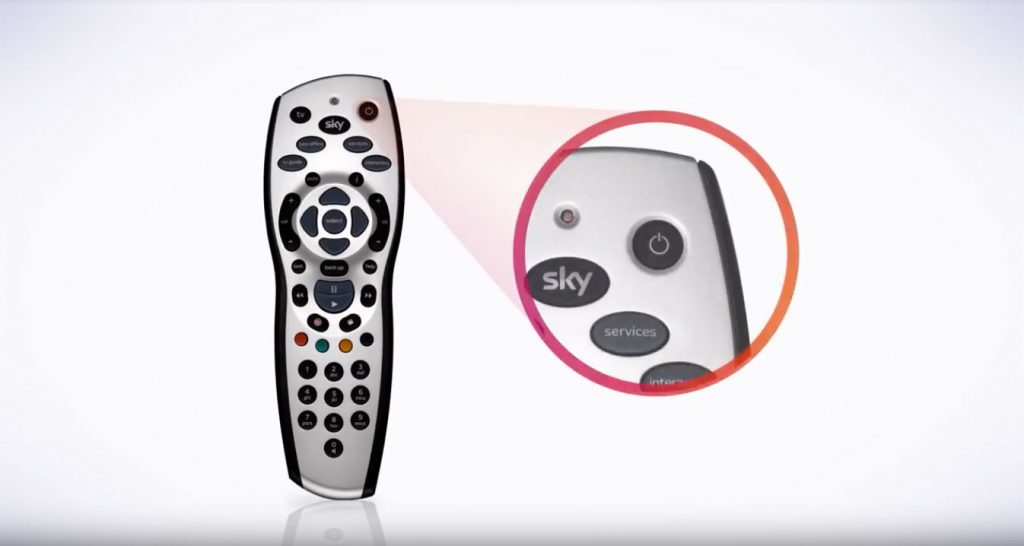 Reboot Your Sky Box
Now, switch on the mains power source to your Sky box and leave it on standby for at least 3 minutes. Once 3 minutes has elapsed, press the "Sky" button on your remote to switch your Sky Digibox back on. Once you see your Sky box is switched back on using your television set, choose a Sky channel with your remote control.
At this point, you should see an onscreen message reading "Insert your Sky viewing card". If so, reinsert the Sky viewing card back into the correct slot, ensuring the Sky logo is facing upwards and the card chip is facing downwards.
Within a few moments, your Sky channel should reappear and allow you to watch Sky television channels as normal again.
If this doesn't work, you may find that your Sky viewing card and sky digibox are not correctly "paired". This can occur when your box has been switched off for a prolonged period of time or if you have recently replaced or upgraded your Sky digibox and it needs to be repaired to your existing Sky card.
If you suspect this is the case, please contact our support team here at SkyCards.eu by calling +44 (0) 2032 838 000 or email info@skycards.eu for further help.
See it in Action
Still not sure how to get your Sky viewing card to work? Then watch the video below for step-by-step help.
Please Note: if your Sky viewing card needs pairing with your Sky box, do not following the instructions detailed within the video. Please contact us first for help.