Never miss a thing by recording up to 6 simultaneous shows
Recording your favourite shows on Sky Q is very simple, making it impossible to miss a single minute. There are two ways of recording a television show:
Using the Sky Q Remote
To begin recording a TV show, press the red "Record Button" on your Sky Q remote (labelled as a white "R" inside a circle). If your show is an episode that forms part of a series, your Sky Q box will automatically set to record all remaining shows in the series. You'll see this confirmed within the on-screen TV guide marked as a green up and down arrow alongside the name of the show you are recording. This is referred to "Series Symbol".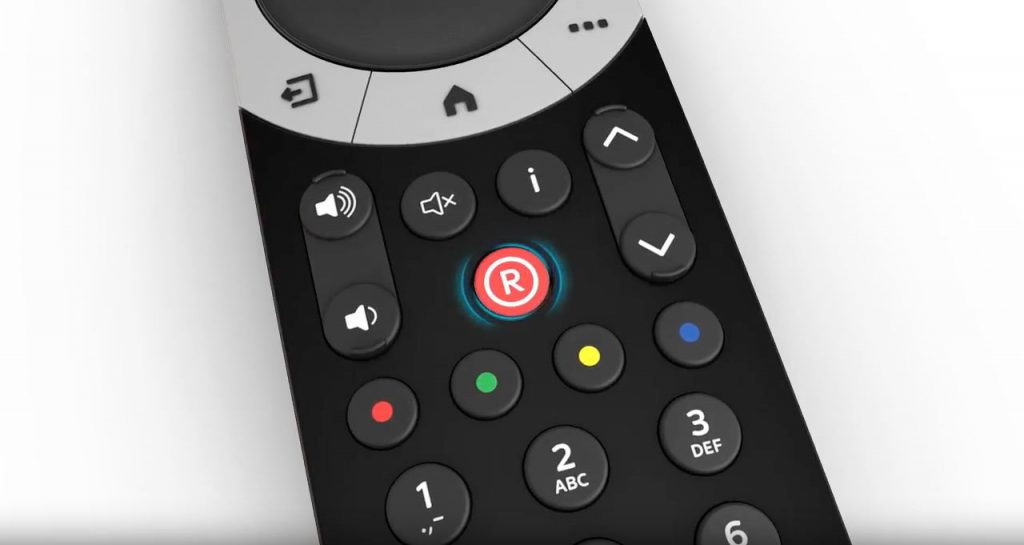 If however, you only want to record a single episode of your TV series, simply hit the red "Record Button" once again to only record your show once. The "Series Symbol" should disappear on-screen when this has been selected.
Finally, if you decide you want to cancel the recording, hit the red "Record Button: once again and the record symbol next to your selected show will disappear.
Pressing the record button simply cycles through the options, they are:
a) Record All
b) Record Once
c) Cancel Recording
Using the Mini Guide
With the "Mini Guide" visible on screen, simply cycle through the channels and find the show you wish to record. Then hit the red "Record Button" on your Sky Q remote and you'll see the red "Recording" icon display on screen confirming that the show will be recorded.
Like above, your Sky Q box will automatically record all shows in the series (if applicable), so if you wish to only record a single show, make sure to press the record button once again to switch off automatic series recording.
The beauty of Sky Q is you can watch any live channel whilst multiple recordings are in progress. So you can rest assured any one of your recordings will never be interrupted.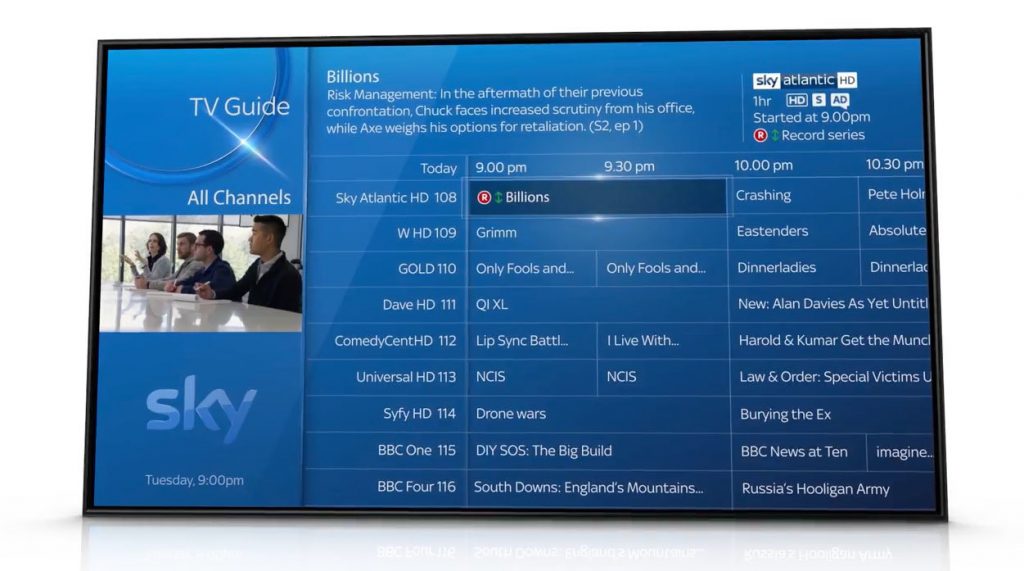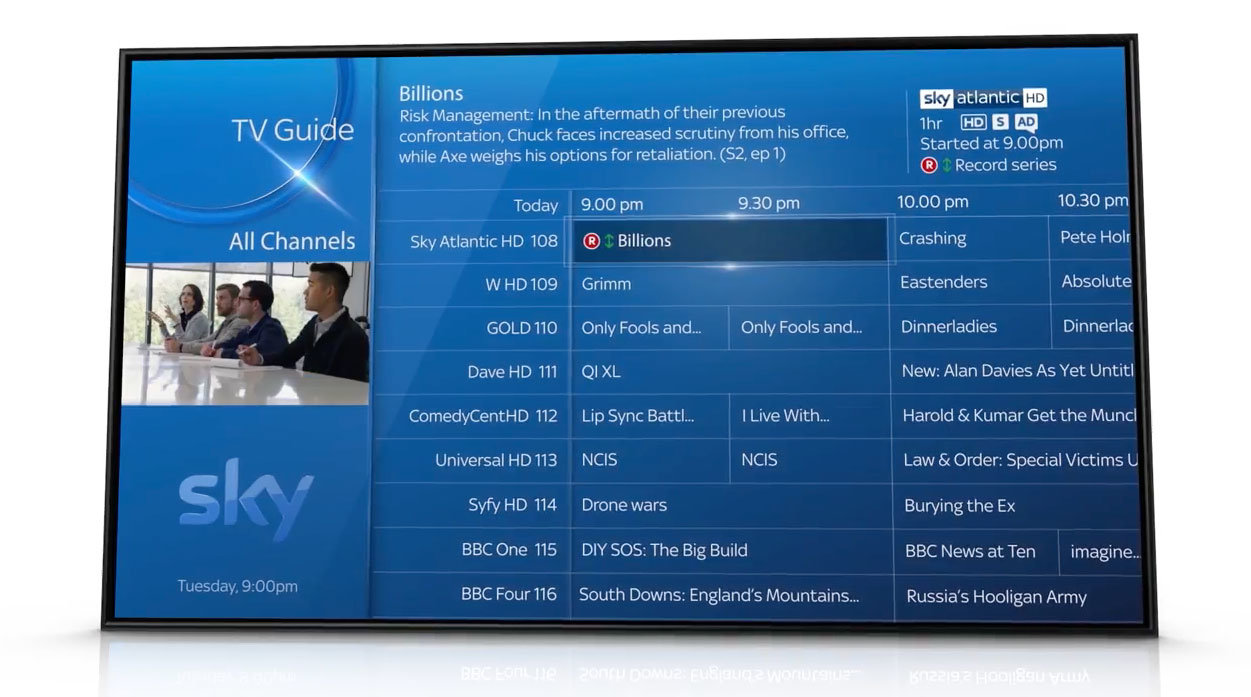 Find & Playback Recordings
To find previous recordings, press the "Sky" button at the top of your remote or select "Recordings" from the home menu using the onscreen display.
All of your recordings can be found under menu options "Most Recent" or "A-Z". Once selected, all of your shows will display on screen with a title and thumbnail image. Simply highlight the show that you want and select. Then press select once again to start watching your programme.
if you want to stop watching your show, press the "Dismiss" button on your remote (displayed as a left arrow and right square bracket icon). It really is that easy to record and playback TV shows with Sky Q!
See It In Action
Still not sure how to record and playback shows on your Sky Q set-top box? Then watch the video below for step-by-step help.
Summary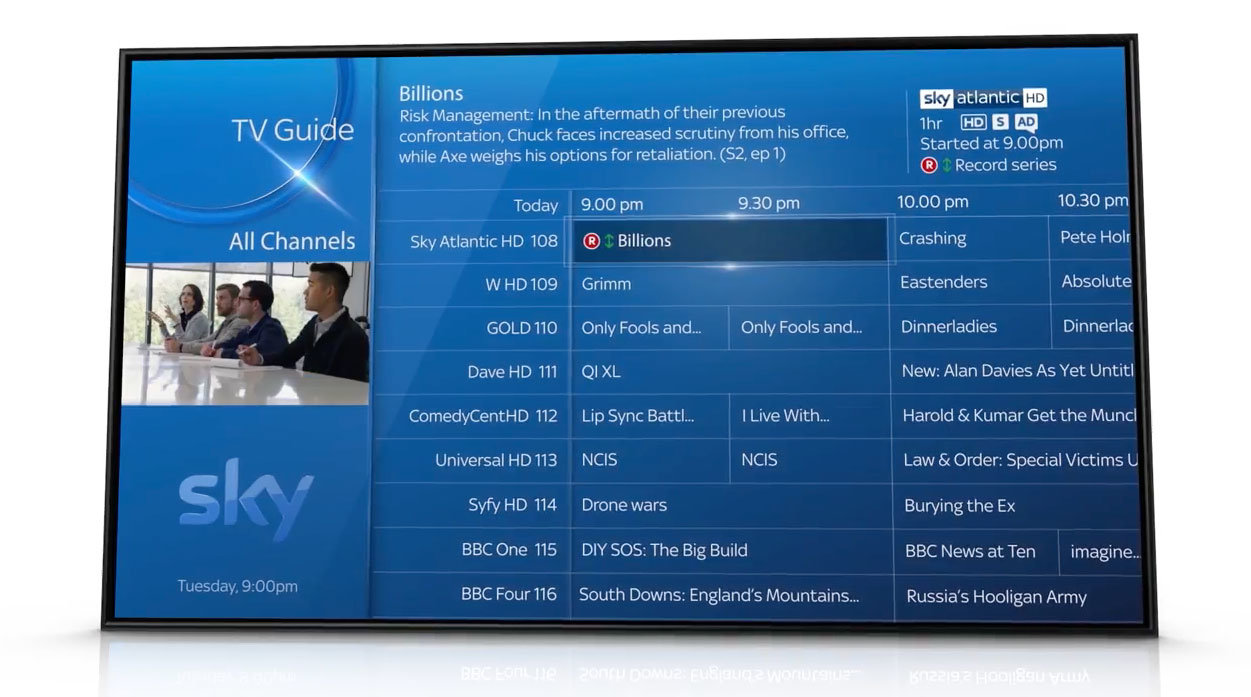 Article Name
How to record & playback recordings on your Sky Q box
Description
Learn how to never miss a show by recording up to 6 simultaneous channels using your Sky Q set-top box.
Author
Publisher Name
Publisher Logo