Did you know you can control your Roku device by using voice commands through your remote?
Just as long as your Roku remote has a microphone button, you're good to go.
If not, you can alternatively install the Roku app on your smart phone and use the microphone button there to use voice commands instead.
So either way, you are ready to start using voice to tell your Roku what you want to do.
So let's get started and find out how to control your Roku with common voice commands.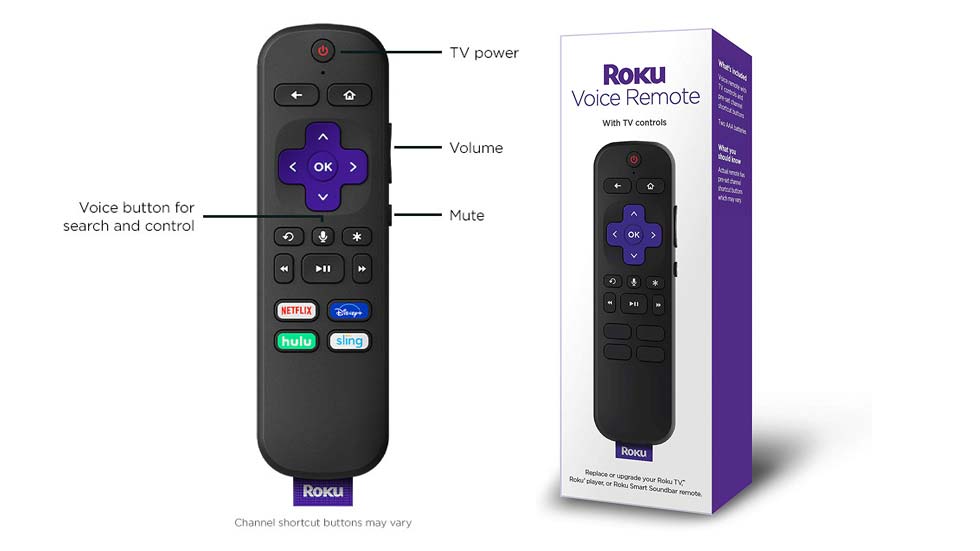 Using Voice Commands
To start using voice commands, simply press and hold the microphone button on your Roku remote.
Then all you need to do is start speaking.
First off, you can launch any of your favourite apps, simply by saying their like like this:
"launch YouTube"
"go to Netflix"
"Amazon Video"
"watch BBC iPlayer"
You can also run searches for content by genre, title or even your favourite actor by saying any of the following commands, such as:
"search comedies"
"find Toy Story"
"search for comedies with Ben Stiller"
"search kids movies"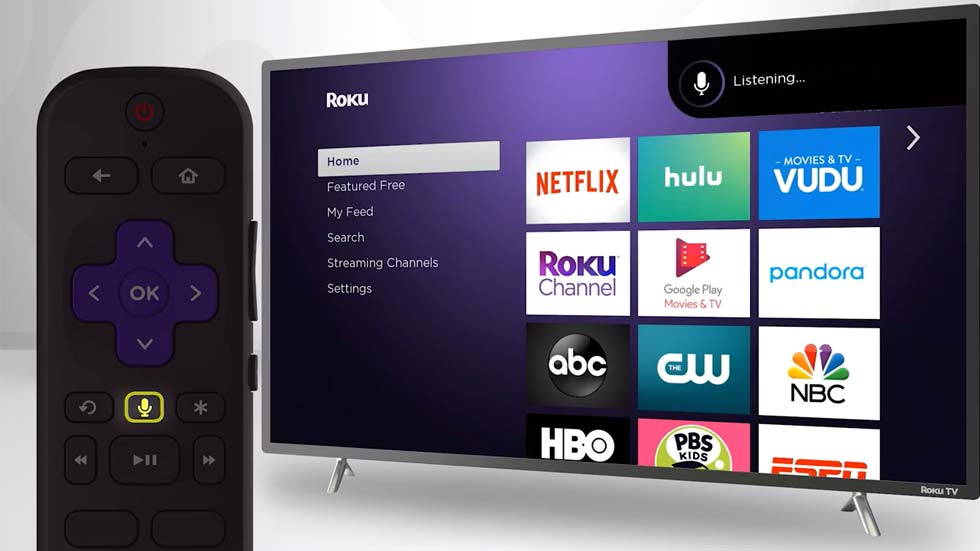 Controlling Other Functions
As well as running search commands, you can also control a number of other functions on your Roku device.
This includes launching a favourite channel such as The Roku Channel by pressing and holding the microphone button, and then saying "launch the Roku channel".
You can even jump to a favourite show you like by saying the name of the show, simply by saying for example "watch Breaking Bad on Netflix".
Controlling Playback
Voice commands on your Roku remote or via the Roku app also allows you to control live playback.
So for example, you can fast forward by saying "fast forward, say "pause" to pause playback or "continue" to resume playback.
Closed captioning settings can also be changed whilst watching a show.
To enable closed captioning, simply say "turn on closed captioning", to turn off say "hide captioning" or even "turn on captions during mute".
Voice Commands on Roku TV
Did you know there is now a brand new range of Roku enabled smart TVs on the market?
With your Roku TV, you can use voice commands to change inputs like "switch to games console".
You can even navigate up and down channels received through your regular antenna, simply by saying "channel up", channel down" or "previous channel".
You can even launch the TV guide by saying "show me the smart guide".
Try For Yourself!
So as you can see, voice commands via the Roku remote and app really make your user experience so much better, adding convenience and versatility.
Why not give it a try and se how you find using voice commands?
For more information on using your voice enabled remote and voice commands, visit https://go.roku.com/voicehelp
Summary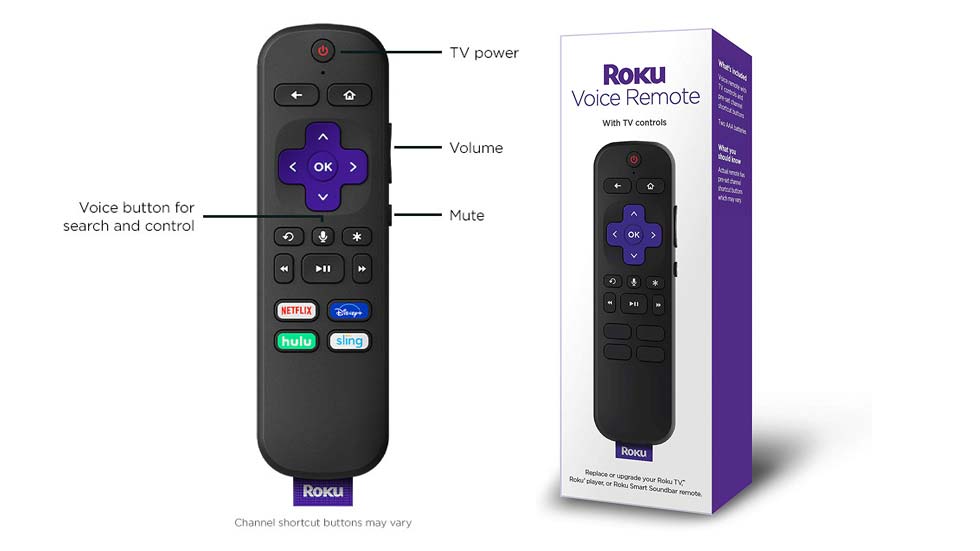 Article Name
How to Voice Search Using Your Roku Remote Control
Description
Did you know you can control your Roku device using voice commands through your remote? Read our blog for a step-by-step guide how.
Author
Publisher Name
Publisher Logo