Once in a while you may experience difficulties receiving the streams you'd expect and may see a message on screen that reads:
"You've reached the maximum number of simultaneous streams on your account. To watch NOW TV on this device, please stop watching on one of the other devices".
As the message suggests, your NOW TV box believes you are attempting to watch the same stream of other devices and have exceeding the permitted number allowed.
Why do I see this message?
By default, you are permitted to watch NOW TV on a maximum of 2 devices at any given time, per account. However due to copyright restrictions, NOW TV took the decision to limit the number of devices you can add each month, with the total being 4.
At the time of writing, you can add up to 4 devices per NOW TV account. Once you've added your 4 devices, you can make only one change to your devices each calendar month. So try not to chop and change as you may get locked out of certain devices.
The reason you may have seen the above message is that you have added a new device, taking you over the permitted number allowed and thus, the device seeing the above message is no longer permitted to watch NOW TV.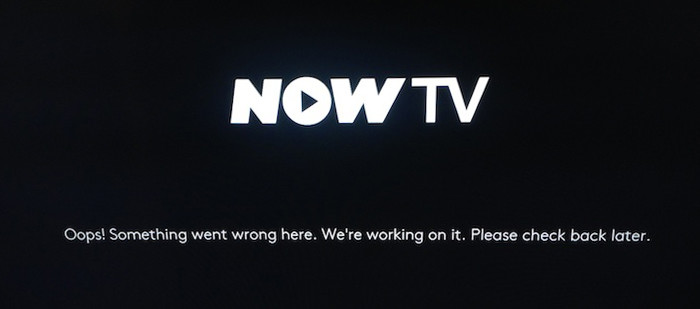 If you want to watch your program on the device that is displaying the above message, you'll need to stop watching on another of your devices first. You may also need to wait 10 minutes before continuing to watch on your other devices to allow the message to refresh.
But be warned – if you have removed more than one device, you can only add one device in any given calendar month. So you may still see the above message above even if you have fewer than 4 devices added to your account.
How Do I Manage My Devices?
To add or remove devices from your NOW TV account, using your remote and onscreen display, navigate to "My Account" and then select "Manage Devices". If prompted to sign in, enter your username (or email address) your password as required.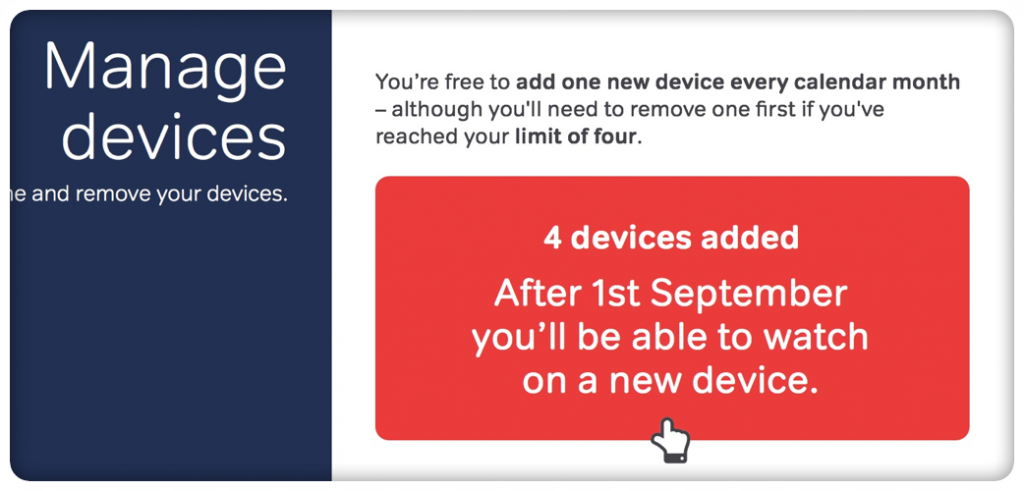 You should then see a list of devices that you can remove as necessary.