From time to time, you may experience on-screen error messages displaying due to an issue with your Sky Q viewing card. If you see the message "Your viewing card needs to be paired" on-screen, here's how to rectify the problem.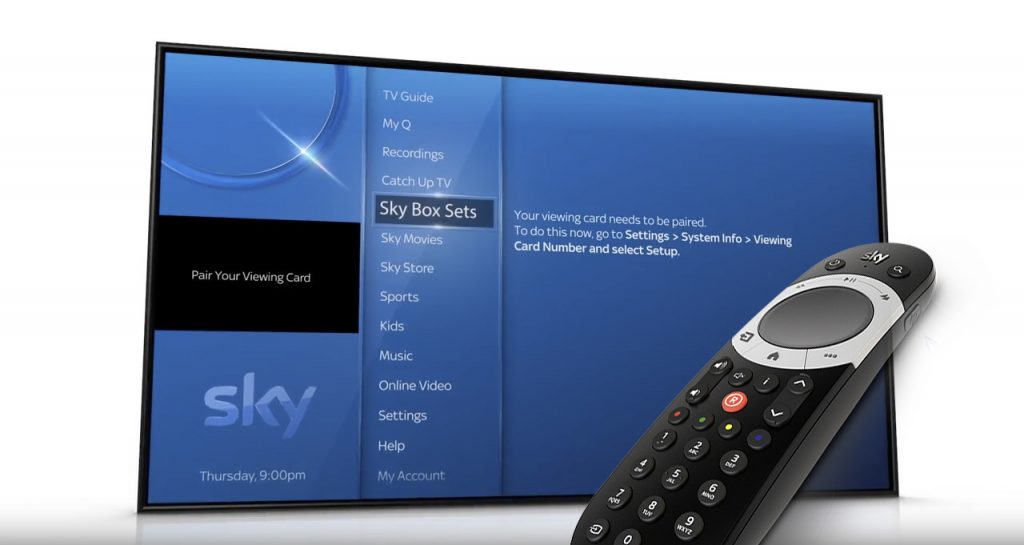 Pairing your Sky Q card
Firstly, press the "Home" button on your Sky Q remote control. Then using the centre swipe-pad on the Sky Q remote, swipe down to select "Settings", and then on the next screen options, select "System Info".
Now swipe right to highlight "Viewing card number" and then swipe right again to select "Setup". Once done, you should then see an on-screen message reading "Pairing viewing card…"
Wait a few moments whilst the viewing card pairs with your Sky Q box. Once successful, the on-screen message should then changes to "Viewing card paired. Use this option to trigger a callback".
Please be patient however as it can take anywhere from a few minutes up to four hours to fully pair your Sky Q viewing card and activate your channels. make sure your Sky Q box is switched on and fully connected during this time to avoid any issues.
Once the pairing process has finished, try watching a channel that is part of your subscription package. If the selected channel displays the content correctly, then you have successfully paired your viewing card to your Sky Q box.
Watch the Video
If you are still struggling to pair your viewing card to your Sky Q box, trying viewing the instructional video below for a step-by-step guide on how to fix the problem. Happy viewing!