If your Roku device detects that the HDMI connection between your TV or A/V receiver does not support the recently introduced High Definition Copy Protocol (HDCP), it is highly likely that you will see an on-screen error message code 020.
This error is usually one of two screens, which are:
a) a black screen with a red alert message saying "HDCP Error Detected" with further instructions on rectifying the problem (as show below)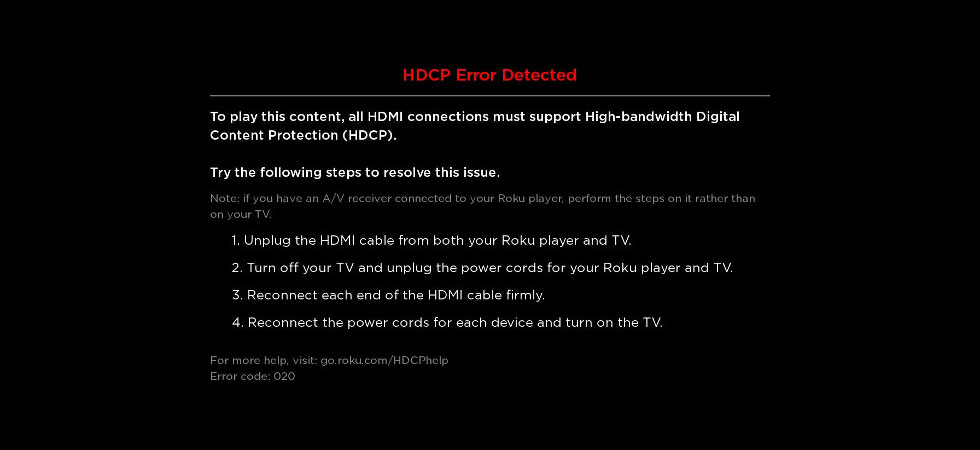 b) a purple screen simply with the words "HDCP unauthorised. Content disabled" displayed in white text (as shown below). This issue is commonly caused by older TV sets that do not support HDCP 2.2 or likewise, an outdated A/V receiver or surround sound system that does not support HDCP 2.2.
In some cases however, the issue may be caused by a faulty or damaged HDMI cable or connector.
Let's look at ways to diagnose the root cause of the error and how you can rectify them.
What is HDCP 2.2?
HDCP was introduced as a means to prevent illegal copying and pirating of copyrighted content by the television and movie industry.
Copy protection has actually been in existence for quite some time, and was initially introduced as far back as when VHS and Betamax video tapes were in use.
At the time, it was used to prevent tape-to-tape duplication of films and TV shows.
Nowadays, the current version of HDCP (High Definition Copy Protocol) is used as a digital means of protecting content on devices like Blu-ray players, digital TV and cable set top boxes like Roku devices.
If you plan to stream 4K or 4K HDR content on devices like these, the newest copy protection protocol called HDCP 2.2 is required.
So if any of your devices do not support it, the likelihood is you will not be able to watch it.
How to Fix the HDCP Error Detected Issue
Carry out the following steps to see if you Roku box needs configuring correctly to watch 4K or 4K HDR content:
Unplug the HDMI cable from both you Roku device and TV or A/V receiver
Power off your TV or A/V receiver and unplug the power cord from the mains
Power off your Roku and unplug the power cord from the mains
Reconnect both ends of the HDMI cables to both the Roku and your TV or A/V receiver, ensuring they are seated firmly and securely
Reconnect the power cords to both your Roku device and your TV or A/V receiver
Power up both devices and wait a few moments
Now switch on your Roku device and TV and try viewing video once again.
If the above does not resolve the problem, try repeating these steps and use an alternative HDMI cable to ensure the cables in use are not faulty or damaged.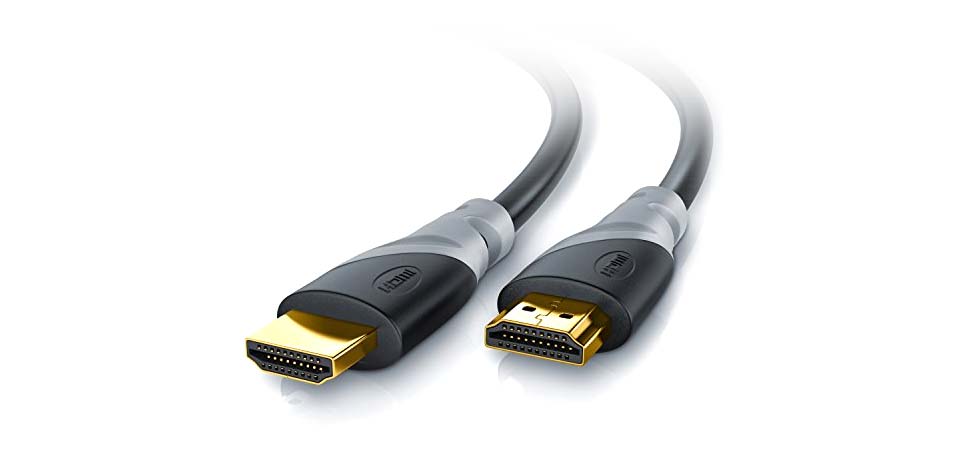 Still Seeing an Error?
If you are still experiencing the HDCP error on screen, try these alternative remedies:
Try using an alternative HDMI input on your TV set
If you are using an HDMI splitter or switch, please remove it and try connecting to your TV directly
Try using an alternative TV set
If you are using a computer monitor, disconnect and use a TV instead
Try altering the display settings on your Roku device by going to Settings » Display Type
Please Note: If this is the first time that you have used this particular Roku device after initial set up, and you are consistently seeing the "HDCP Error Detected" message on screen, ensure that your TV or A/V equipment supports HDCP 2.2
It is highly possible your TV or A/V receiver is not compatible.
Please check with the manufacturer or instruction manual for further details.
Summary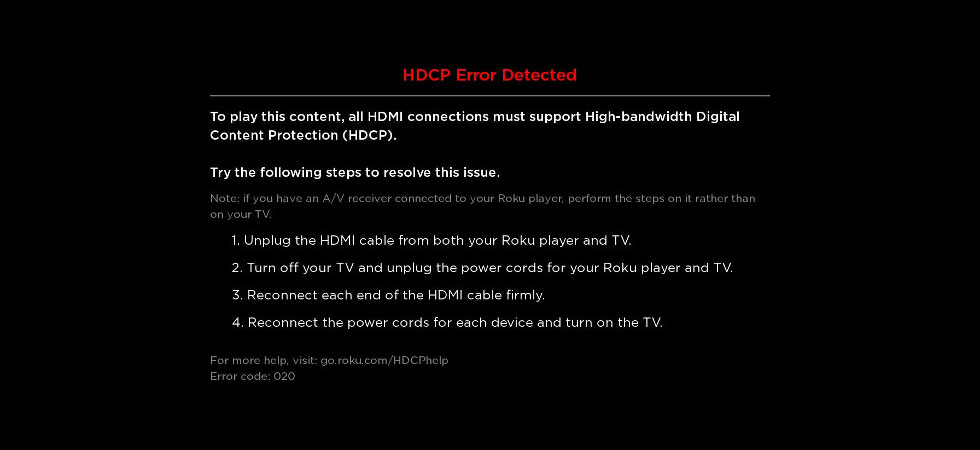 Article Name
What Does a Roku HDCP Error Detected Message Mean?
Description
Are your seeing an HDCP Error Detected Message using your Roku device? Read our blog post for a step-by-step guide on troubleshooting this problem.
Author
Publisher Name
Publisher Logo