On the odd occasion, your Sky set-top box may display an on screen message saying "Your Sky+HD box isn't getting a satellite signal".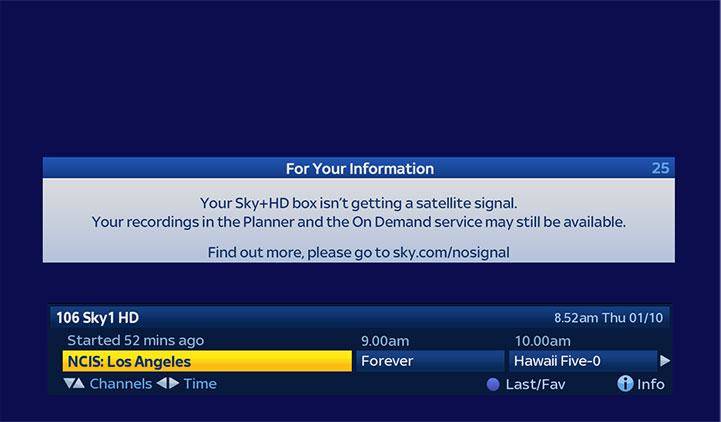 If this has occurred, there could be a number of reasons why this is happening. Let's take a look at the various causes and remedies:
Multiple Boxes
If you see this message across all of your Sky boxes, there could be a problem that you may not be able to fix yourself. Therefore, please contact our support team for help.
Weather Conditions
Severe weather conditions can affect the quality of the digital signal you receive. If you are experiencing extreme weather, the likelihood is this will be the main cause for the loss of pictures. Please wait for the weather to clear and your signal should soon return to normal.
Damage or Obstruction
If the weather conditions appear normal, go outside to check that your satellite dish isn't damaged in any way. If the dish has been moved, dented or the cables interfered with, this may be the root cause.
Also make sure that no objects are obstructing the dish from receiving a signal. Trees, rooftops and buildings in close proximity can affect the quality of the signal you receive.
If all of the above do not apply to you, then return to your Sky box to run a few checks below.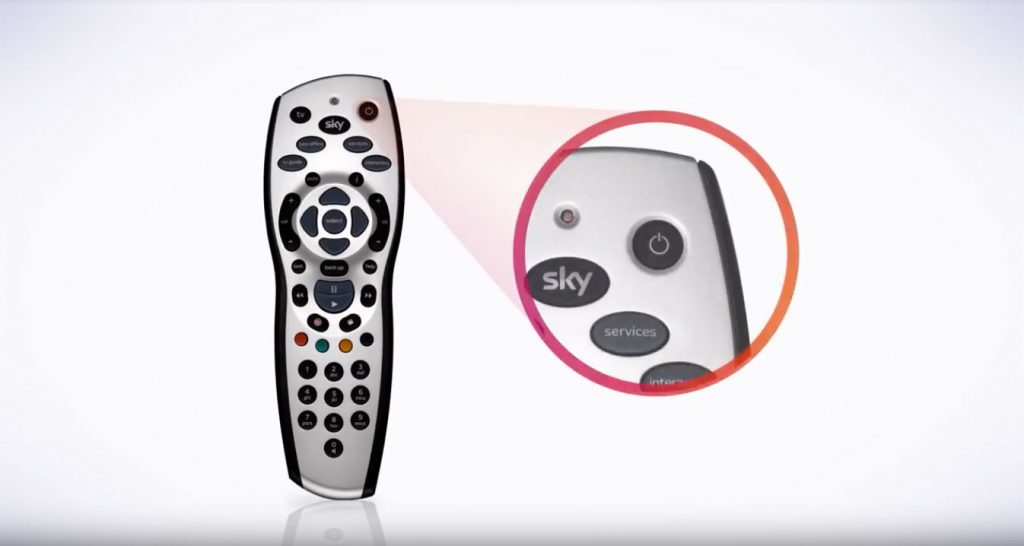 Cables
Firstly check that your television is set to the correct input and then check all necessary cables such as HDMI and SCART leads are connected securely and correctly to the rear of the Sky box and your television set accordingly.
If the error message doesn't clear, press the "Sky" button on your remote to switch the box into standby mode. Then switch the box off completely at the power source.
Now, check that any dish input cables are correctly secured to the rear ports by turning them clockwise and that no objects such as furniture or other heavy objects are snagging or sitting directly on the cables. Any obvious damage may degrade the quality of the signal received by the box.
If all appears ok, then switch the Sky power back on at the mains and wait for 4 minutes.
Now press the "Sky" button on your remote to switch the box back on. If you do not have Sky pictures again and you are still seeing the onscreen error message, please contact our support team for help and advice.
See It In Action
Still not sure how to get your Sky signal to work? Then watch the video below for step-by-step help.
Please Note: if you fail to receive a correct Sky signal after following the above steps and you are a SkyCards.eu customer, please contact us first for help.