An on-screen "No satellite signal" message on your Sky Q set-top box could point towards a number of issues with your set up. However, there are a few things you can try to fix the problem.
There's a number of reasons why this might be happening, so let's take a look at the various causes and remedies.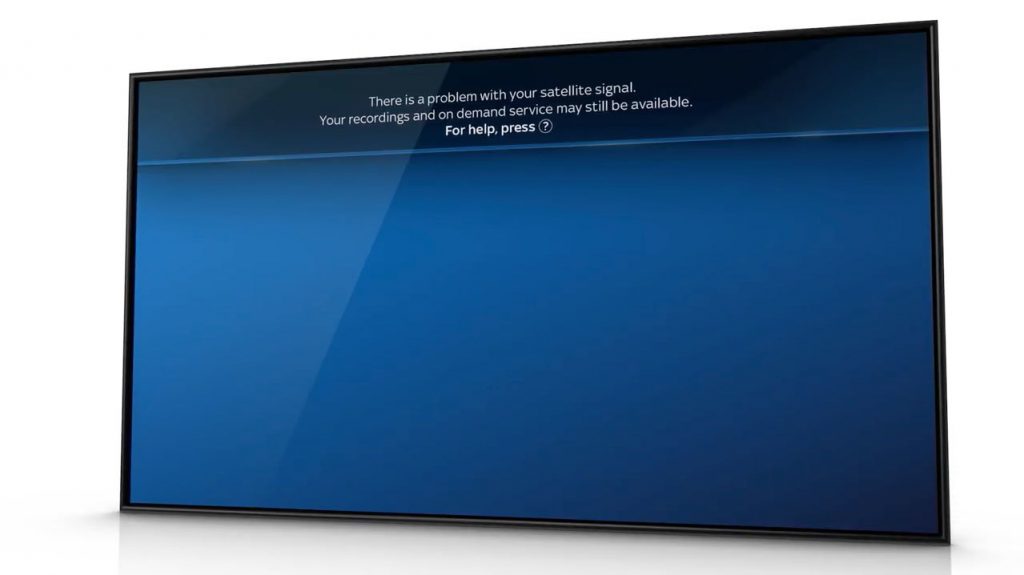 Weather Conditions
Firstly, check the local weather conditions outside. Severe weather conditions can affect the quality of your digital signal and cause a distorted or pixellated image, or even the error message you are seeing. You may have to wait for weather conditions to return to normal if this is occurring.
If there is extreme weather outside, this is the most likely cause for the loss of pictures. Once the bad weather clears, pictures should return to normal.
Remember, if bad weather conditions are causing a loss of pictures, you can still enjoy entertainment using the Sky Q app and on-demand just as long as your box is connected to broadband internet. Alternatively, you can watch shows already recorded on your box.
Damage or Obstruction
If weather conditions outside appear fine, go and check that your satellite dish is in good working order. Ensure your dish hasn't moved, shows obvious signs of damage or the cables are disconnected or loose in any way, this could be the cause. If so, please contact your local satellite engineer to fix the dish and cables correctly.
Also ensure there is nothing obstructing the dish. Items such as branches, trees or nearby buildings can block your dish from receiving a clear signal. If no obstructions are present, return indoors to continue diagnosing the possible cause of signal loss.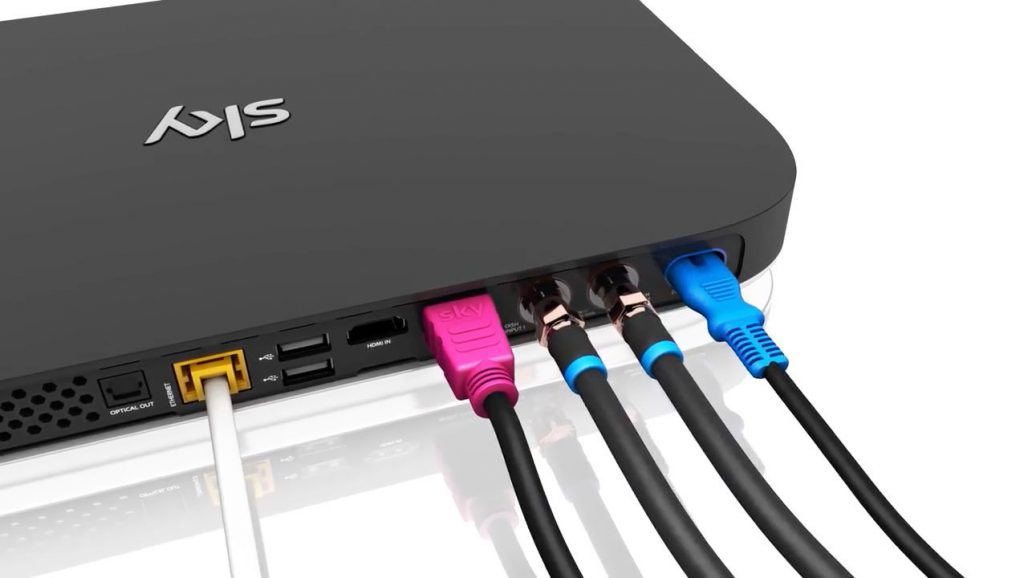 Restart the Box
If none of the above has fixed your loss of signal, you may need to restart your Sky Q box. Please note however that restarting your box may cause services to change and you may not be able to play recordings.
To restart your Sky Q box, firstly switch the box off at the mains power source. Now check the rear panel of your set-top box and make sure that all cables are securely connected, paying particular close attention to the two dish input cables to check they are both finger tight. If slightly loose, tighten them by turning them clockwise with your finger and thumb.
Once you're satisfied all cables are securely connected, turn the box back on at the mains power source.
When your Sky Q box starts the boot up process, follow the on-screen instructions. Your Sky Q service should now return to normal. If not, please contact your supplier for further help and support.
See It In Action
Still not sure how to get your Sky Q signal to work? Then watch the video below for step-by-step help.
Please Note: if you fail to receive a correct Sky Q signal after following the above steps and you are a SkyCards.eu customer, please contact us first for help.