What does this mean and how do you fix it?
Although very rare, some owners of the Roku Express and Express+ set-top boxes have experienced seeing a solid or flashing red light on the front of the devices. Fortunately, the reasons for this occurring are very straightforward.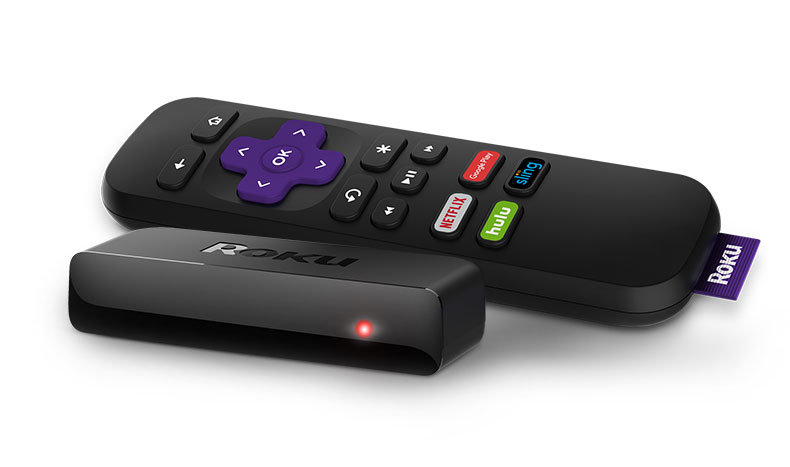 Flashing Red Light
If you see a flashing red light on your Roku Express, this simply means that the device is not receiving enough power to operate. There could be a few reasons why this is occurring.
Firstly, if your Roku is plugged into a surge protection unit or power strip, try unplugging it and then insert the plug directly into the power outlet on the wall to see if that makes any difference. If so, the likely cause is a reduction in power from your surge protection unit or power strip and it needs replacing.
Please ensure that you always use the correct power adapter as supplied by the manufacturer when you first purchased your Roku box. There are many inferior and counterfeit replacement power units on the market which can damage your Roku or lead to poor quality power output.
If you are still experiencing a flashing red light whilst plugging the power adapter straight into the wall socket, make sure the outlet is not faulty. If the outlet works and you are using an original Roku power adapter, that may need replacing.
Solid Red Light
If you see a solid red light on your Roku Express, this means that the unit is overheating.
Simply power down the Roku device and allow sufficient time for it to cool down before rebooting. To avoid a reoccurrence of this, ensure that your Roku is not being placed near or on top of other set-top boxes, routers or media players that may produce a high level of heat.
Also try to avoid enclosed spaces or those with poor ventilation. This should ensure your Roku remains at optimum temperature and does not overheat in future.