Did you know you can watch Now TV on a number of other devices?
The great thing about Now TV is you don't need to own a Now TV box to gain access to all this great content. You may in fact already own a device that supports watching Now TV via either an app or a web browser.
There's a whole range of ways to gain access to content including the Cinema, Sports, Entertainment and Kids passes, so let's find out which devices you can use to watch Now TV.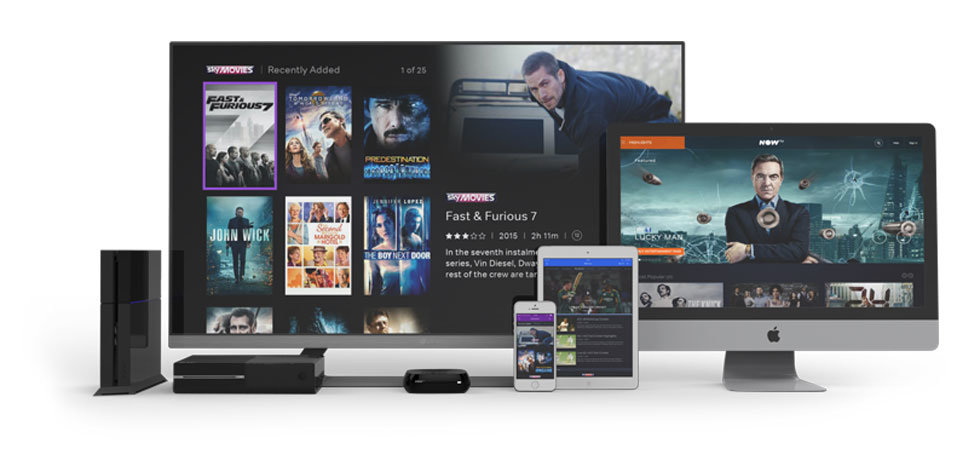 Laptops & Desktop Computers
Windows
Using Windows 8 or later, you can access all content via the Now TV app or via a web browser using Windows 7 or later, as long as you have the Microsoft Silverlight plugin installed.
Mac OS
Using Mac OS 10.9 (Mavericks) or later, you can access all Now TV content using the Now TV Player application. Previously, Mac users could use a browser with the the Microsoft Silverlight plugin installed however from 2017, Microsoft are withdrawing Silverlight support for Macs so we recommend switching to Now TV Player instead.
Tablets & Smartphones
Android
The Now TV app is available through Google Play and is compatible with all devices running Android 4.0 or higher, with a 1.0 GHz or higher processor and 1GB RAM.
Apple iOS
Now TV can be watched via the Now TV app using a variety of iOS devices including the iPhone 4S or later, the iPad 2 2nd generation or later and the iPod Touch 4th generation or later. All iOS devices must be running iOS 8 or later.
Windows Mobile
Windows Tablets are supported via the Now TV app, running Windows 8 or later. However Windows Smartphones are not supported.
Games Consoles
A number of games consoles support Now TV including the XBox 360, XBox One, Playstation 3 & 4.
Set-Top Boxes
Aside from the standard Now TV set-top box, there area number of other boxes that support viewing Now TV including the YouView box, Roku 2, Roku LT, Roku XS and Roku 3, EE TV and Apple TV.
Smart TVs
There are a number of selected models of TVs that run the Now TV app from various manufacturers including LG Smart TVs & Blu-ray Players, and Samsung TVs (2015 & 2016 models only)
USB Devices
Plug and play USB devices such as the Chromecase and Roku Streaming Sticks both support Now TV.
Unsupported Devices
Unfortunately, not all devices support Now TV and there are some that you will not be able to use to watch Now TV. They include the Amazon Kindle Fire HD, Amazon Fire TV Stick, Nintendo Wii and Chromebook.