When you first set up your brand new Roku device, it will automatically attempt to download and install the latest firmware via the internet.
If during this process you see an on-screen message reading "Cannot Connect to Roku" with an error code of 011 displaying, this indicates that the software download attempt has failed.
This is because your Roku device was unable to go online and connect to the Roku Software Update Server and automatically download the software.
So if you see this message, what does it mean and what should you do?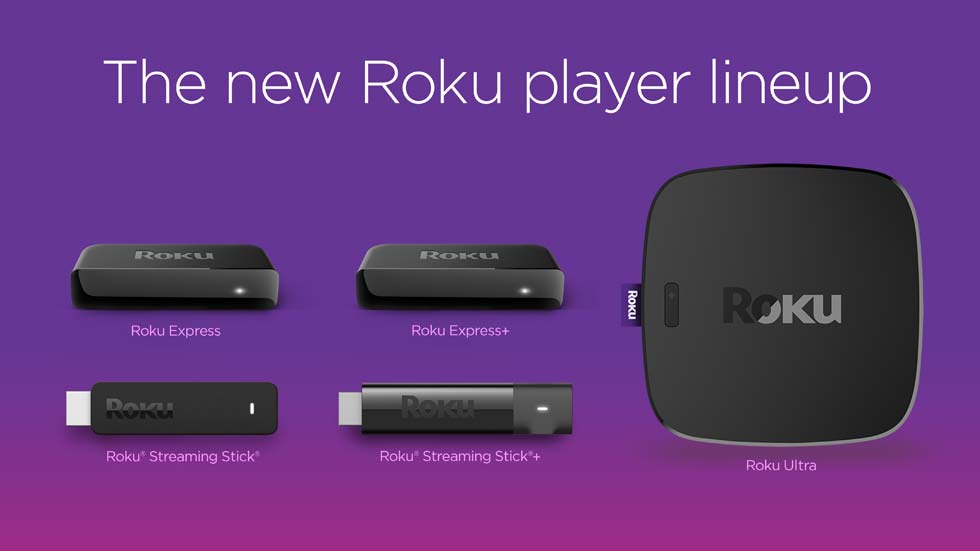 Wait & Try Again
If the error code 011 has only occurred once, it may be an intermittent issue with your internet connection or your Roku device may not have acquired an internet connection via your broadband connection in time, before attempting the download.
Try waiting a few minutes and then select "Try aagin" to see if this resolves the problem.
If not, there may be other reasons for the connection failure.
Check Online
From time to time, the Roku server may be down.
If you are 100% certain your Roku device has a broadband connection and can access the internet, then go online using a PC, Mac, tablet or phone to support.roku.com.
Then check to see if there are any alerts that indicate the service is currently experiencing problems.
If this is not the case, try the next suggestion.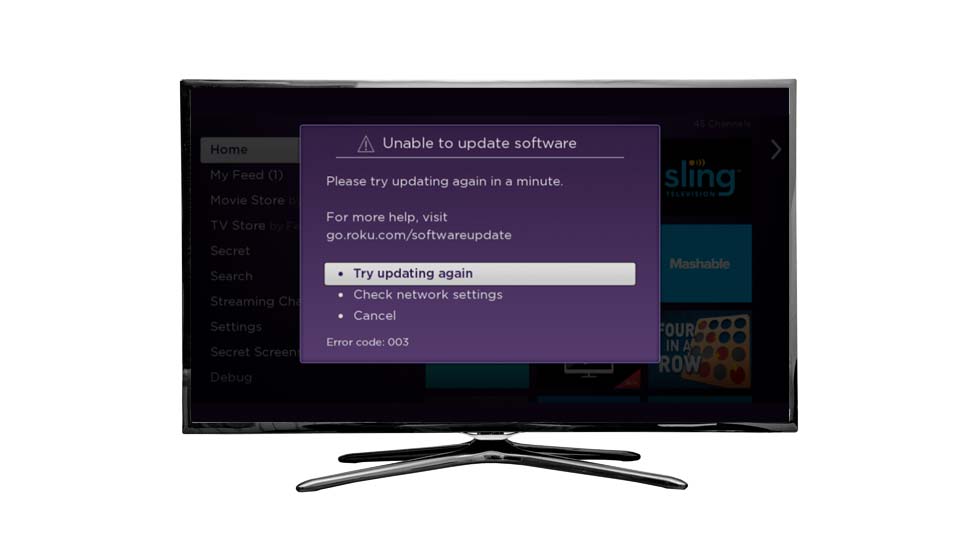 Check Your Internet Connection
If the two above solutions do not resolve your problem, it is highly likely that your internet connection is either not working or your Roku device is not connecting correctly to your home broadband connection.
You therefore need to diagnose why your Roku device is not connecting to the internet.
In most cases where your Roku device does not have an internet connection, you will see an on-screen message taking you through the process of re-connecting to your home network.
Follow these instructions as shown.
The main cause of the problem may be that your Roku device has not been correctly configured to use your home Wi-Fi network.
You should therefore, go to "Settings > Network > Check connection" to perform a two-part test.
The first part will check for a home broadband Wi-Fi network and will test the quality of the signal.
The second part will check that you have an internet connection and measure the connection speed.
If the diagnosis finds that the wireless signal is weak or the internet speed is poor, you should see on-screen instructions on how to troubleshoot the problem.
In most other cases, you may find that you have either entered the username or password to your home Wi-Fi network incorrectly and will need to set these up again.
We recommend that you go into your home Wi-Fi network settings and re-enter the details again to ensure they are correct and allow your Roku device to reattempt the software download.
Summary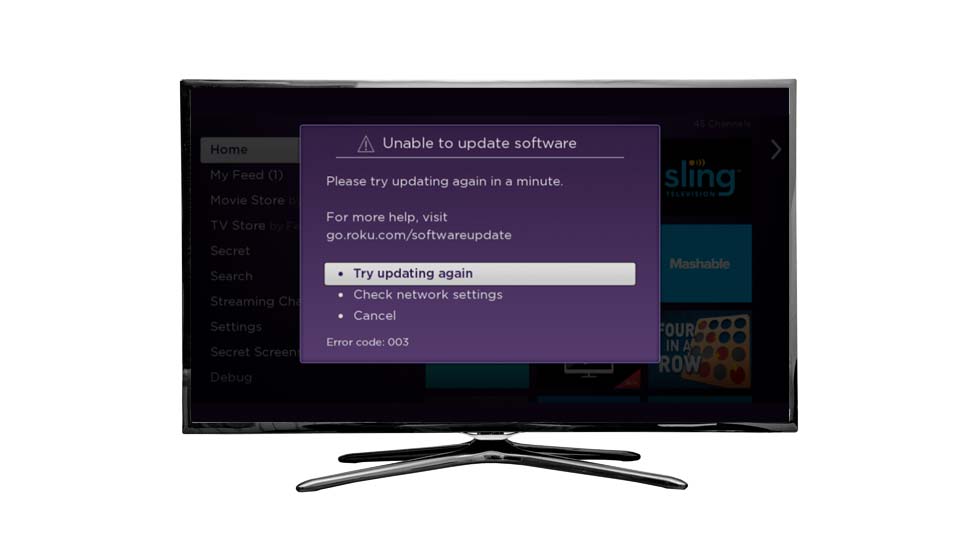 Article Name
What Does "Unable to Connect to Roku Error Code 011" Mean?
Description
Are you setting up your Roku device for the first time and seeing an error code 011 on screen? Read our blog post to quickly diagnose the problem.
Author
Publisher Name
Publisher Logo