Certain types of Roku devices require a direct electricity supply connected to a power socket using the supplied power adapter.
Whilst others such as the Roku Express or Roku Streaming Sticks are simply powered via a USB port, normally via a TV.
In some cases, Roku owners find that their device refuses to switch on or appears to have crashed or becomes unresponsive.
When powered up, the white light at the front of the device should glow.
But after several attempts to wake it up, nothing happens and the light remains dark. So what do you do?
In this article, we're going to take a look at the various remedies you can try out to get your Roku device to power on as normal, so you can continue to enjoy your entertainment in the usual way.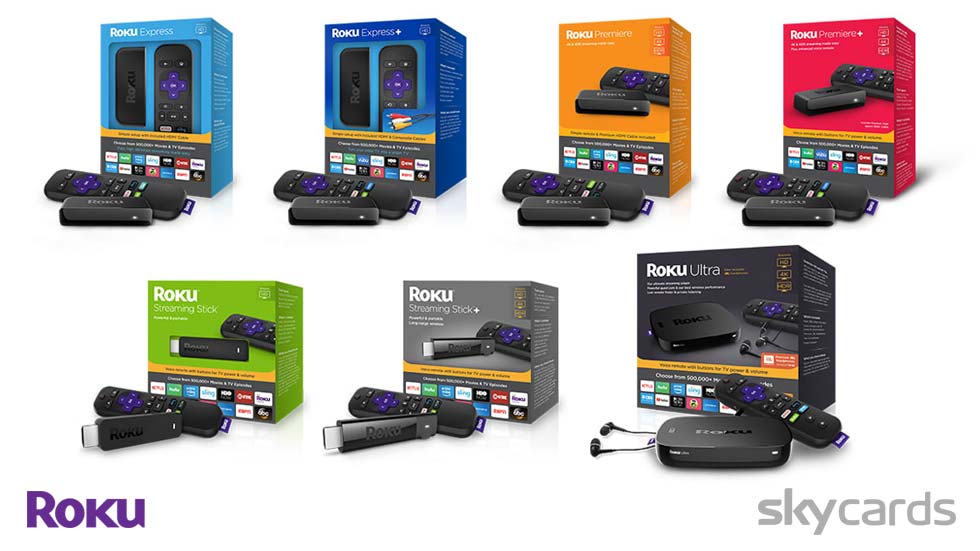 Check the Power Supply
If your Roku device relies on an direct electrical supply, firstly make sure that the power supply is connected correctly at both ends.
Remove both the power adapter from the electrical wall socket and from the back of the Roku device, and wait for 20-30 seconds.
If any extension leads or surge protection boxes are present, remove these completely for the time being.
Then re-plug the power adapter directly back into the electrical wall socket and then the other end of the cable into the appropriate DC power supply socket at the rear of the Roku device.
Then try to power up the Roku device.
If successful, your power supply may have not been seated correctly or the extension cable or power surge protector may be faulty or is preventing the power supply from working correctly.
If unsuccessful, try an alternative electrical wall socket to see if that makes any difference.
After several attempts, you find that the Roku device still does not power up, you may have a faulty DC power adapter.
In such cases, contact Roku customer support if your device is still under warranty.
They should be able to send you a replacement power adapter.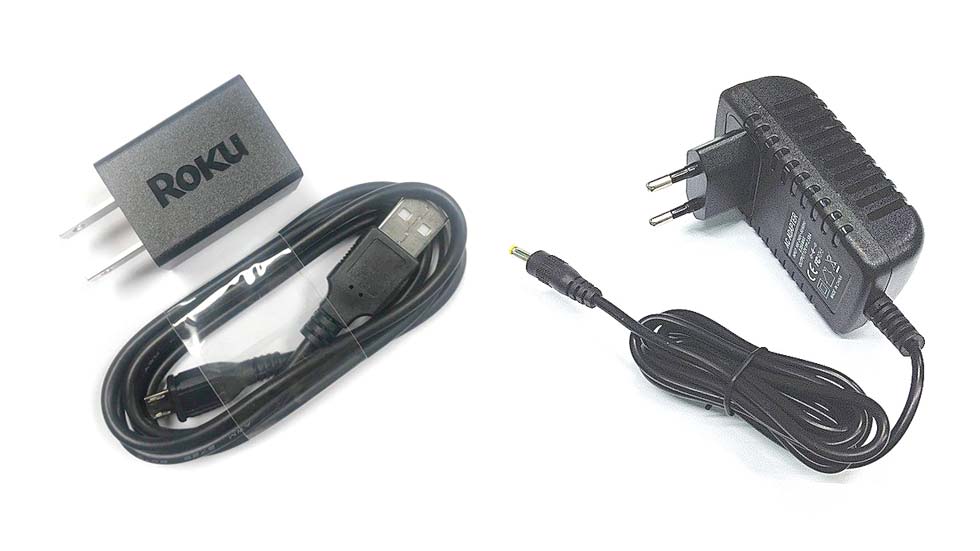 Check the USB Connection
If your Roku player or Streaming Stick only uses a USB power source, then carry out the following checks.
Firstly, make sure that you are only using the supplied USB cable that came with your Roku device.
Third party cables may be inferior and might not be able to send the necessary signals and electrical current required to power up your Roku.
Secondly, make sure the USB cable is seated correctly at both ends.
To be sure, unplug the USB cable from both your Roku device and your TV set.
Then securely and firmly reconnect the cable, making sure it is fully inserted as necessary.
Then try powering up your Roku device again, with your TV also switched on.
If you still do not have power, then try a different USB port on your television set.
Some USB ports on certain TV's have different characteristics and do not necessarily offer the same amount of electrical current as each other.
In fact, it's not uncommon for some USB ports to not have any electrical current at all!
So try another USB port and see if that makes a difference or not.
Now try powering up your Roku, making sure your TV is also switched on. Still no bright white light?
Then try a different television set that has USB ports and see if the issue is the TV or the Roku.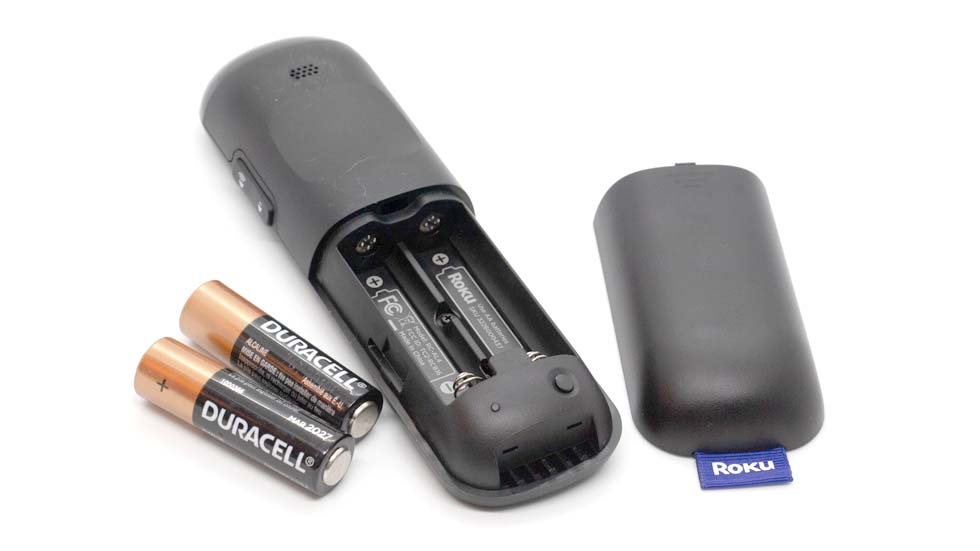 Replace the Batteries
It's not uncommon to find that Roku owners forget to replace the batteries in the remote control periodically.
If you solely rely on powering up your Roku using the included remote, then remove the old batteries and insert a fresh set to be 100% sure the remote is operational.
Then try powering up the Roku.
If now batteries make no difference, it could be that your Roku device is faulty.
Faulty Roku Device?
If you have tried all of the above remedies and you are still not seeing any power on your Roku device, it may have a faulty motherboard.
Although not common, this does happen from time to time.
Unfortunately in these cases, you will not be able to repair a Roku device with a faulty motherboard yourself.
You are advised to return the item to the original stockist or contact Roku to arrange for a replacement if it is still under warranty.
If not, you will need to purchase a brand new Roku device.
Summary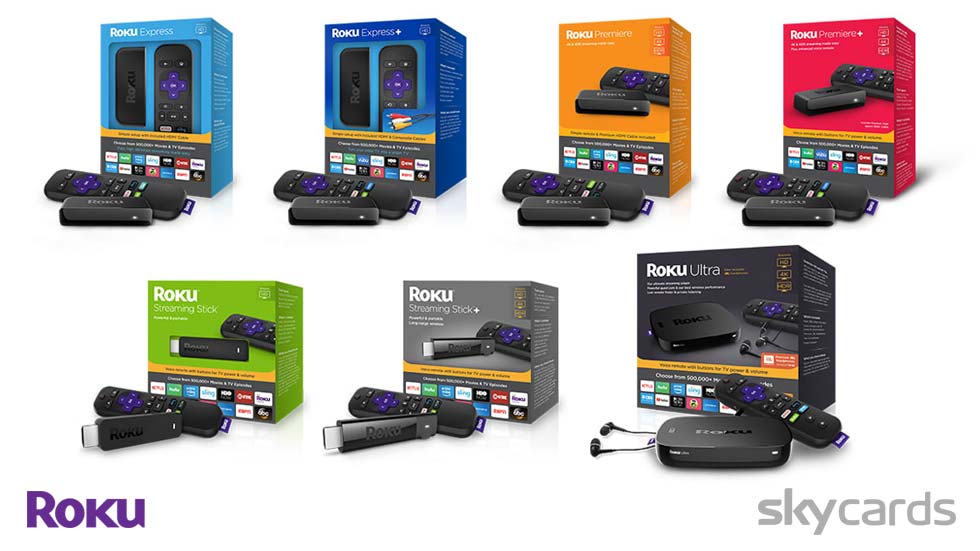 Article Name
Why Won't My Roku Streaming Player Turn On?
Description
Is your Roku device not powering up? Read on to discover ways to check for the cause of the problem and common remedies to get your Roku working again.
Author
Publisher Name
Publisher Logo