On July 8, Sky Movies became Sky Cinema
You may have noticed in recent weeks that Sky Movies has been going through some major rebranding, along with a large advertising campaign to promote the new name for the flagship movie channels. But aside from the name, has anything else changed that much?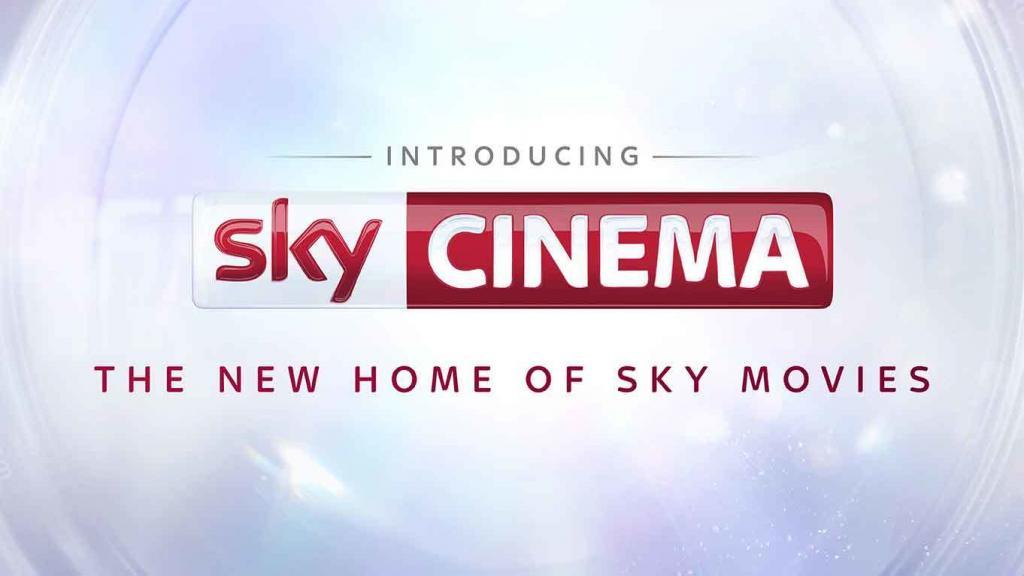 Well the short answer is yes. On the surface of things, the name change doesn't appear to be that spectacular but there's a lot more to it than just a fancy new identity. As well as some major improvements to visual and audio quality, the network also promises to be increasing the number of new movies the channels will show each day.
Sky is going to add a new movie every day, which is an increase of 70 percent on previous offerings. There's also going to be a rise in the number of on-demand films available, which will rise by some 20 percent. Even more attractive is the fact that Sky is axing the extra charge for 1080 resolution HD movie channels so the same flat fee will get you both SD and HD channel equivalents, which should be popular to both new and existing subscribers.
To replace the HD option, the new Sky Q box means 4K ultra HD resolution movies will be an upgrade option, arriving later this year, giving movie buffs the chance to watch their favourite flicks in superb crystal clear, flawless resolution that Sky is claiming its mastering process has one-third more pixels, up to 2 million from 1.5 million pixels. Impressive stuff.
New movies to look out for
With the new season approaching, Sky has an impressive line up of movies soon to be unleashed to the public. Here's our run down of the ones to lookout for very soon:
Star Wars: Episode VII – The Force Awakens
Available from Friday 26 August
Set some thirty years after Episode VI Return of the Jedi, Director JJ Abrams takes the classic sci-fi movie series and gives the die hard fans a real Star Wars movie they've craved for nearly three decades. Back are the original cast including Harrison Ford, Carrie Fisher and Mark Hamill, even if for only a few moments to make a late entrance. Plus newcomers Daisy Ridley, John Boyega and Adam Driver all give convincing performances that have breathed new life into the famous franchise originally conceived by George Lucas and recently bought by Disney Studios for a cool $4bn.
Hotel Transylvania 2
Available from Saturday 27 August
In this amusing sequel to the 2012 hit, over-protective dad and hotel owner Count Dracula (Adam Sandler) is mortified when his vampiric daughter Mavis (Selena Gomez) marries human dweeb Johnny (Andy Samberg). Worse still, their baby boy Dennis (Asher Blinkoff) shows no sign of sprouting pointy gnashers… and he's only got until his 5th birthday or he'll end the blood line.
Maze Runner: The Scorch Trials
Available from Friday 2 Sept
After finally escaping The Maze, the renegades led by Thomas (Dylan O'Brien) are taken in by charitable host Janson (Aiden Gillen) and given food and shelter in a vast underground complex. However, they become suspicious of his motives and escape into The Scorch – a vast desert dotted with shattered cities that's also home to the guerrilla resistance group called Right Arm.
Steve Jobs
Available from Friday 9 September
The life of Apple founder and CEO Steve Jobs (Michael Fassbender) is magnificently encapsulated in this hard-hitting drama from director Danny Boyle. Fassbender delivers an enthralling, measured performance as the mercurial Jobs, with a similarly impressive performance given by Kate Winslet as his marketing partner Joanna Hoffman.
The Intern
Available from Friday 16 Sept
Bored widower Ben Whittaker (Robert De Niro) applies for the post of senior intern at an online fashion company run by a highly strung workaholic Jules Ostin (Anne Hathaway) and gets the job! It's not the most natural fit, but Ben's unflappable, old-school approach soon makes him the go-to guy for the whole office. A very likeable film that offers a great balance of humour, sentimentality and a dash of romance.
Daddy's Home
Available from Friday 23 Sept
Middle of the road radio executive Brad (Will Ferrell) manfully strives to become the best stepdad to his wife's two children. However, things get complicated when their freeloading real father Dusty (Mark Wahlberg) rolls into town, forcing him to compete for the affection of the kids. The plot is predictably stupid but it's a great film for anyone wanting to watch something easy going and fun.