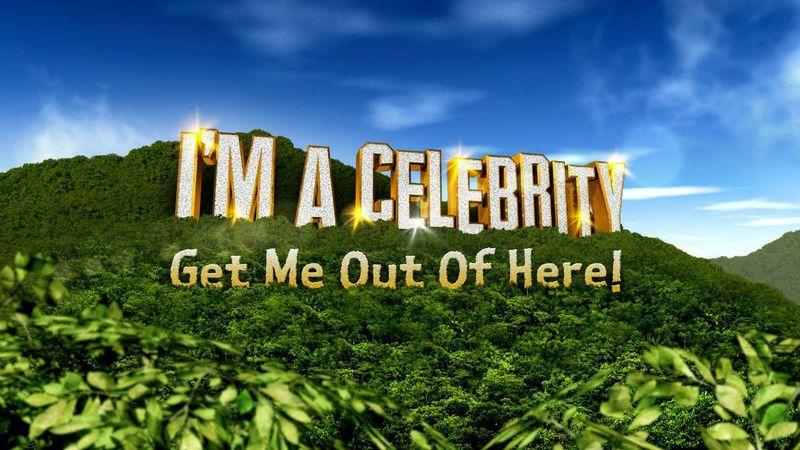 British summer time has officially come to an end in the UK with the clocks going back, but that doesn't mean the fun stops. November by all accounts looks set to be an incredible month for television entertainment on both terrestrial and satellite television. Whether you're a sports enthusiast, a movie buff or just love to stare at the box for hours and see what's on offer, then there's plenty for everyone to get excited about.
So without further adieu, let's get stuck into this month's line up!
Sport
Top Premier League action coming up
This weekend sees another of the big local derbies as North London giants Arsenal and Tottenham Hotspur face off on Sunday from 12:00pm at The Emirates Stadium. With Spurs the only unbeaten side in the league and both teams close the summit of the Premier League, this one already has a lot riding on it.
Both teams have made strong starts to this season and will fancy laying down a marker in this one. Spurs have had too many draws of late, with goals lacking in the absence of striker Harry Kane, yet at the back, have only conceded one goal from open play, that being against reigning champions Leicester City last week at home.
Arsenal on the other hand have not struggled for goals, putting four past struggling Sunderland last week, so this match may see goals if one of the teams gets off to a good early start.
You can catch the match live on BT Sport 1 HD & 4K this Sunday.
The F1 season is going down to the wire!
Whether or not Lewis Hamilton manages to win this season's F1 title, it looks like it's going to come down to the final race of the season. With just two races to come in Brazil and Abu Dhabi, Nico Rosberg leads his Mercedes teammate by 19 points, with 50 points to play for.
Hamilton has certainly put the hammer down recently, with wins in the USA and Mexico, helping to close the gap and put the pressure on the German as he tries to win his maiden world title. The reigning 3-time world champion will know all too well that winning our first title is the hardest. So as the finish line gets ever closer, Rosberg may be prone to an error or two as the pressure mounts.
Lewis knows that he needs a mistake or poor finish from Rosberg to have any chance over overcoming the deficit however, the German did have a slight wobble when pressured by the young Redbull driver of Max Verstappen who attempted an audacious overtaking manoeuvre that could have ended in disaster for Nico on any given week.
It's not over yet and if Lewis does manage to get another win in Sao Paulo on 13 November, and Rosberg drops yet more points, the final race in Yas Marina, Abu Dhabi on 27 November could be an unmissable nail-biter.
Watch the final two races of this enthralling F1 season on Sky Sports F1 HD.
Movies
Joy – Premiers Friday 4 November, 2016
Who would have thought a movie about a woman who invents and sells a mop on a leading US home shopping TV channel would make an interesting and gripping movie, yet that's precisely what Joy is. Jennifer Lawrence stars as Joy Mangano alongside Bradley Cooper and Robert De Niro in this genuinely good rags-to-riches story of a young entrepreneurial mother who makes her fortune inventing the Miracle Mop. With dodgy suppliers and an unsupportive family, Joy tells the story of her success over adversity in a unique and genuinely inspiring way.
The Revenant – Premiers Friday 25 November, 2016
If there's one film that most critcs have been talking about and split over this year, it has to be The Revenant. Starring Oscar-winning Leonardo DiCaprio as fur trapper Hugh Glass, the story opens in the harshest, coldest frontiers of America, with Glass being attacked and mauled by a grizzly bear and left for dead by his hunting colleagues. Determined to stay alive, DiCaprio defies the odds to catch the man who betrayed him and get suitable revenge.
At times overly long and self-indulgent, some could argue this is an arthouse movie whilst others feel it is a masterpiece of direction of cinematography. What it most certainly is, is a movie that everyone must see to enjoy the stunning direction and gripping performance by DiCaprio back to his edgy best. Not one for the kids though.
Entertainment
I'm a Celebrity… Get Me Out of Here – Premiers Sunday 13 November, 2016
There's only one show to talk about this month and that's the annual return of Ant and Dec to the Australian jungle for the 16th season of I'm a Celebrity.
Let's be honest, young or old, its the show that we all seem to lose a few weeks of our lives to, just to enjoy seeing the usual group of "stars" get a taste of real life in the harshest of conditions. Like years goner by, the line-ups are a closed secrets but the rumour mill has been in full gear.
So far, names include Charlotte Crosby, Strictly Come Dancing ex-dancers Aliona Vilani and Ola Jordan, Carol Vorderman, UKIP's Nigel Farage, Gogglebox's Scarlett Moffatt, ex-footballer and pundit Robbie Savage, Ryan Lochte, British gymnast Louis Smith, Michael Jackson's former doctor Dr Conrad Murray, Lauren Hutton, Adam Thomas, and Martin Roberts of Homes under the Hammer.
But the one name we all want is to see Craig Charles make his full return after he sadly had to leave the jungle early in 2014 after learning of the death of his brother.
Whoever does make the final cut, we're sure its going to be unmissable telly!