Why Sky Q?
Sky Q is a super, premium set-top box that combines the best of both traditional and streamed, downloadable viewing. This is a hybrid of satellite and internet television. It allows you to access live TV, as well as a huge range of on-demand programs from Sky, Netflix, Disney + and more.
Are you looking for a unique TV experience, then you need look no further than our Sky Q system. This exclusive product and service from Sky is the ultimate in-home entertainment, sports and movie technology and is sure to revolutionise the way you watch TV. Ultra-High-Definition (UHD 4K)  viewing gives the greatest solution to view Sky TV wherever you are in Europe.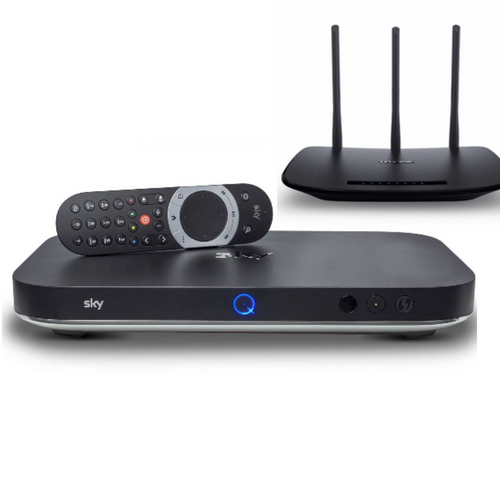 Additionally, Q gives you the ability to record up to four shows at the same time, there's no excuse to miss the programs, sports, documentaries you love!
Sky Q box in Europe.
The Sky Q box, with a massive 1 TB hard drive, also features an intuitive user interface, which makes it easy to browse and find content. You can search for programs, cinematic movies and sports by name, actor or genre and there's also a section for setting up personal highlights for you to view.
This means you'll never miss out on the latest essential programs or films direct from the cinema whether you are in Spain, France or Switzerland. Sky Q also comes with fantastic features and apps such as Sky Kids, which allows you to set content limits and access age-appropriate programmes for your children through the PIN facility.
Multiscreen for Sky Q in Europe
Also, you can use the multiscreen service to watch programmes in another room. An additional multiscreen box and our configured VPN router is required for additional rooms and on-demand.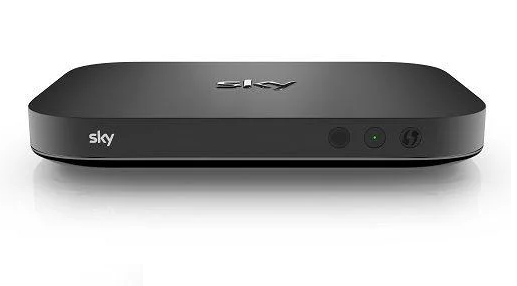 VPN
Our premium VPN router from TP Link is pre-loaded with the World's only VPN service designed specifically for streaming UK TV. This means there's a fantastic service with quick downloads and no buffering on the live streams from Sky Q.
You can order the Sky Q system HERE. 
This comes with a FREE VPN router.
To watch in another room, simply add the multicreen mini box HERE.